How to Deal With an Oil Furnace Puff Back
Much of the New Hampshire population heats their property with oil. During the cold winter months, heating systems run overtime. This is when homes and businesses are susceptible to oil furnace puff backs. This occurrence contaminates a property with oily soot and smoke. There is a lot that goes into the disaster recovery process. This article helps educate readers on how to deal with an oil furnace puff back in New Hampshire (NH). 
How does an oil furnace puff back occur?
An oil furnace puff back occurs due to a problem with the heating system itself. The issue typically falls on the ignition function of the oil burner. Prior to ignition, excessive oil fumes accumulate. When the ignition finally kicks in there is a "backfiring" effect. Picture a car's exhaust as another example.
This backfiring blasts soot through the air ducts of your forced hot air system. Soot is then spread all over the property.
An oil furnace puff back primarily happens in two ways. It could occur all at once with a large deposit of soot or over the course of time with smaller surges that gradually accumulates soot throughout the property.
What are the signs of an oil furnace puff back?
Determining whether you have had an oil furnace puff back will largely depend on how it occurred. As previously mentioned puff backs can be sudden and large or gradual and small.
A sudden and large puff back is easy to recognize. You may see black clouds of smoke in the property. There will also be heavy soot damage.
The gradual and small puff backs are not as dramatic, but they do show signs. One sign is that of "soot-webs." They are dark, oily webs that will look like spider webs. They often can be found in the corner of rooms. Another sign of a gradual puff back is that you may notice that your home seems to be dirtier or dustier than normal. Normal housekeeping has been rendered ineffective. Finally, you may notice strange patterns of "dirt" in your home. Puff back soot is attracted to colder surfaces, such as a window.
Who can help me recover from an oil furnace puff back?
Oil Furnace Repair Company: Fixing the furnace is priority #1 so that soot damage does not keep occurring. Often times the repairs are as simple as replacing a faulty valve or filter.
Insurance Company: Notify your local insurance agent or company of the damage. Recovering from soot damage after a puff back is costly. Speak with them about insurance policy coverage and the potential of submitting a claim.
Cleaning and Restoration Firm: Hire a qualified and certified disaster recovery company, such as Soil-Away. Their priority will be to cleanup and deodorize the affected areas promptly. This will include both the structure and contents. They will also help process the insurance claim.
Insurance Adjuster: If a claim is submitted, the insurance company will most likely dispatch a field adjuster to review the damages. They will help document the loss and coordinate payments on the claim.
Is there a way to prevent an oil furnace puff back from happening?
There is no 100% guarantee against an oil furnace puff back from happening. However, there are a few key strategies to minimize your risk.
Professional maintenance: Have your heating system inspected by a licensed professional on an annual basis.
Clean space: Keep the area around your heating system as clean and dust free as possible. Do not crowd the area with stored items or perform activities that rustle up dirt and debris.
Pay attention: Be mindful and aware of strange behavior. Listen for abnormal noises coming from the furnace. Look to see if soot may be accumulating around the system. These are likely signs for professional maintenance.
If you should fall victim to an oil furnace puff back, please do not hesitate to call the cleaning and restoration professionals at Soil-Away. The soot cleanup and odor removal experts at Soil-Away will effectively restore your property to the way it was prior to the puff back. Soil-Away is IICRC master-certified. The company specializes in insurance claims and works with all local and national insurance companies. Soil-Away services the greater Manchester, Nashua, Concord, Laconia and Portsmouth, New Hampshire (NH) regions.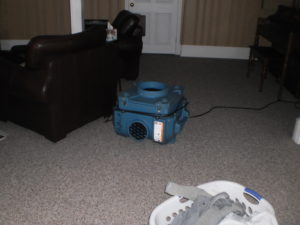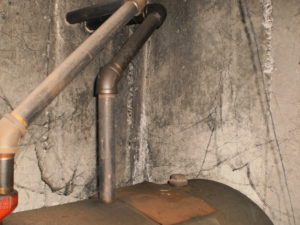 Tags:
Air Duct Cleaning
,
claim
,
cleaning
,
contents restoration
,
Esporta Wash Systems
,
fire restoration
,
HVAC Cleaning
,
insurance adjuster
,
insurance agent
,
insurance claim
,
New Hampshire
,
NH
,
oil furnace malfuction
,
Puff Back
,
puffback
,
smoke damage
,
smoke odor
,
soot cleanup
,
soot damage
,
Soot removal