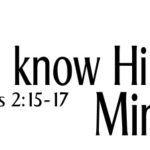 Do You Know Him Golf Tourney
In September, Soil-Away sponsored the 4th Annual Charity Golf Tournament for Do You Know Him? Ministries. The event took place at Green Meadow Golf Club in Hudson, NH. The day started rainy, but ended up beautiful. The best part was that the event broke its previous fundraising record.
This growing outreach organization serves under-resourced members of the downtown Manchester community. They provide numerous services to the community such as breakfast ministry, prison ministry, street ministry, and marriage ministry.
The mission of Do You Know Him? Ministries is simply to "love our neighbors as ourselves." Soil-Away is proud to support this organization and all it does to make the Manchester community a better place. To learn more about the organization copy and paste their web address into your browser.
http://www.doyouknowhim-nh.org/
Tags: charity, Do You Know Him, Golf, Golf Tournament, volun